WHAT WE'RE ABOUT
Bale Out Ball (BOB) is an initiative started in Coolamon in regional NSW. In the time Bale Out Ball has been running it has received in excess of 16,000 'likes' on Facebook and generated national interest, with people applying to host events all over Australia. It's great to see the support behind not only BOB, but rural Australia, and the willingness of people to become involved in their own and in other communities.
Bale Out Ball is focused on supporting Australian agricultural communities. Our aim is to bring farmers, their families and communities together and provide a forum for Australian farmers to talk. We aim to raise money to assist with drought relief, regional mental health and local community groups. This is being done through events organised for the community, by us and the local community. Money raised through Bale Out Ball events is donated to Buy a Bale, Snowy Hydro Southcare and back into a local community causes or fundraising.
Your community can host Bale Out Ball event big or small- it all helps! Go to our events page and apply for an event in your town!
WANT TO HOLD YOUR OWN EVENT?
We have been inundated with communities wanting to hold an event in the local community.
We also encourage all communities in our region or further a field to apply with some great ideas and a can do community attitude.
Lets make something great!
El Warren- " To all involved in organising the Bale out Ball and bringing it to Temora, a big congratulations. What a fantastic night. Excellent venue, great band and beautifully decorated. It was so nice that everyone made the effort to dress up in theme. So hats off to the organisers, you nailed it."
LOOKING FOR VOLUNTEERS!
Want to help out but don't have the time to attend regular meetings? You are exactly what we are searching for!
As we are growing (and so are our events!) we are needing volunteers who can come and help setup, during the event and also clean up after.
Events bring community together and in regional Australia nothing would happen if it weren't for the tireless efforts of volunteers. If you want to help out as an individual, sporting, work or community group send us through your details and we'll be in touch!
Thanks for thinking of us!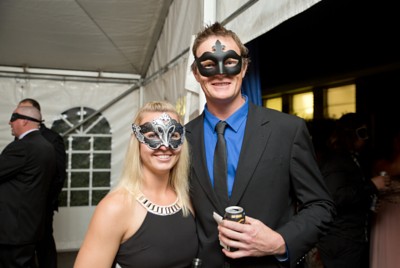 CHECK OUT SOME PHOTOS OF EVENTS WE HAVE HOSTED!