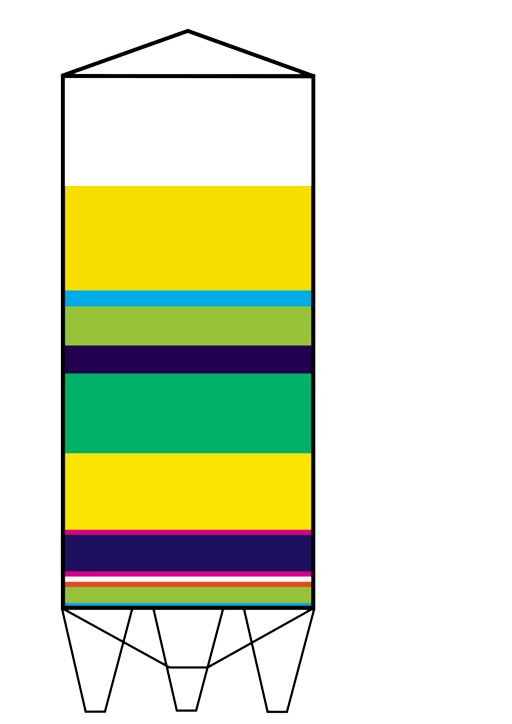 HOW WE CHOSE OUR CHARITIES
When we first began and the committee was first formed we discussed what we as regional people felt we needed and where, who and how we could help.
We decided that if we could choose a couple of major charities and then support an organisation, program or provide equipment in the host community we could try to make a difference on a local level and also for the broader regional community.
Buy a Bale was a catalyst for founder Sarah McCaig and was an obvious choice to reach drought effected families. Secondly we chose Snowy Hydro Southcare as they are an invaluable resource for regional NSW. To find out a little more about these great charities and the local communities we have donated to scroll below!
Erin Adams - COOTA BALL Big thank to the hard working committee behind the Bale Out Ball, you have put on another fabulous event! Thanks for a great night
Leanne Bull - Mcallister Ardlethan Ball - Thanks for a great night .. Great work Sarah and community and anyone that was involved. Can't wait till more functions are on.
Temora Hospital - donation of Hospital Bed from Temora Ball - The bed landed about 15mins ago and I am writing to express our sincere gratitude. It's absolutely brilliant. Goes down to the ground which will enable our older population to get on and off the bed with much more ease and it is totally electric, which means we can put our patients in a sitting position from lying with no trauma to our backs and no pulling on the patient.
MONEY RAISED
$180.00 - Marrar Hall Comittee Tables For Hall
$500.00 - NETS The Newborn and Peadiatric
Emergency Transport Service
$100.00 - Aussie Helpers
$100.00 - Snowy Hydro Southcare
$1000.00 - Ardlethan Progress Association
$80.00 - Ardlethan Hall Committee - Clock
$3200.00 - Buy A Bale
$3000.00 - The Old Boys Club
$1000.00 - Cadas Kids Cootamundra
$500.00 - St Anne's Catholic School Hospitality Class
$1000.00 - Sweetheart Day for Kids Heart Conditions
$4900.00 - Temora Hospital new Arlick Hospital Trolley
Beyond Blue
provides information and support to help everyone in Australia achieve their best possible mental health, whatever their age and wherever they live.
beyondblue's vision is that everyone achieves their best possible mental health
While beyondblue's primary focus is on the needs of people affected by , and , we also believe that a better understanding of what we mean by mental health and how to achieve it will help everyone in Australia reach their full potential. This will also contribute to the prevention of mental health conditions, and support people who have experienced these conditions to get as well as they can and lead full and contributing lives.
Having social connections, good personal relationships and being part of a community are vital to maintaining good mental health and contribute to people's recovery, should they become unwell.
However, if you feel that you may be affected by or remember they are treatable conditions and effective are available. The earlier you , the better.
Buy A Bale
In June 2013 after reading the plight of Australian and predominantly Qld farmers who were destroying their cattle and some being forced off their land, the team at The Give Back Campaign decided to do something about it. After some brainstorming it was decided the best thing to do was to ask Australians to Buy a Bale of Hay and the feed would be delivered where it was most needed.
In addition diesel is a must out in the bush as are groceries and corporate donations can make a significant difference and so we've asked and been grateful recipients of all.
After just 2 years the campaign has galvanised tens of thousands of Australian's to donate and climb aboard our quest to Buy a Bale.
Snowy Hydro Southcare
Snowy Hydro Southcare began on 1 October 1998, as the primary provider of aero-medical and rescue helicopter services to people in the ACT and south eastern NSW. Since that time the rescue helicopter has completed over 6,300 missions.
The helicopter provides care through three types of missions.
Primary missions: Highly trained crews fly to the scene of an accident and transport the patient quickly to hospital and further care.
Secondary Missions: When patients are in need of urgent specialised medical care they are transported from regional areas to major hospitals that can provided needed care.
While the helicopter is based on the Monaro Hwy in Canberra, Snowy Hydro SouthCare's primary service extends to the east coast, south to the Victorian boarder, west to Hay and north almost to Sydney. As Snowy Hydro SouthCare completes and average of three missions every two days, it is clear that this life saving service is an important part of our community.